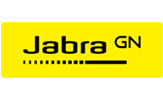 BlueParrott B550-XT
Simply talk, to talk. The world's first 100% voice-controlled headset.
BlueParrott is a leader in intelligent, noise-cancelling audio solutions.
We engineer the world's best microphones and combine them with unrivaled noise-cancelling technology to deliver superior call quality in high-noise environments. BlueParrott's focus on crystal-clear conversations helps teams collaborate and communicate, improving their productivity and safety on the job.
BlueParrott® Warehouse Headsets
The pick of the pickers
Designed for voice-directed picking, speech recognition, and communication situations where durability, intelligibility and noise cancellation are essential.
Just talk. Voice-controlled calls
Use your voice to activate the headset and control your calls, GPS directions, music, voice assistants, and more, for when you really need to keep your hands on the job.