Microsoft's smallest, lightest 2-in-1 laptop
Keep up with everyone from just about anywhere. New 10.5" Surface Go 2 is
perfectly portable, with tablet-to-laptop versatility and long battery life up to 10 hours.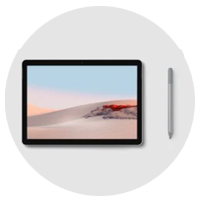 10.5" touchscreen display
Write and draw naturally on screen with the Surface Pen, navigate, scroll and browse through documents and websites or stream shows and films.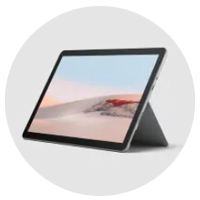 Your everyday companion
Tackle daily tasks, browse, shop., help with homework, email and more, all on a faster system than the original and with a battery life of up to 10 hours.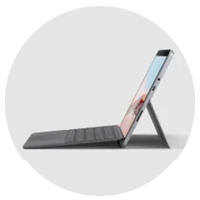 Keep up from anywhere
Starting at just 544 grams, the Go 2 can comfortably keep up from anywhere, including from the sofa to the kitchen table. Includes built in wifi.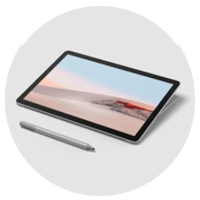 Connect in more ways
USB-C port enables you to plug in everyday accessories you use daily, and you can make clear calls and take photos with the HD front and rear cameras.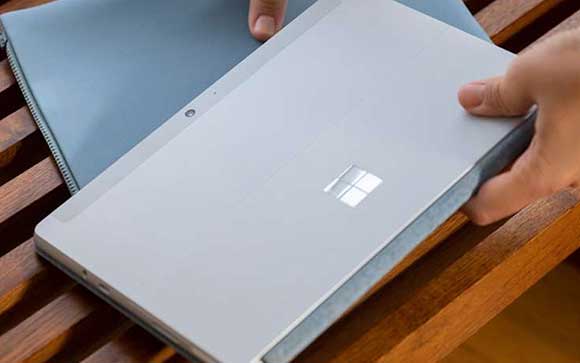 On the move
Perfectly portable and starting at just 1.2 lbs5, new 10.5" Surface Go 2 fits easily in a sleeve or any bag so you can keep up with friends and family – anywhere life takes you.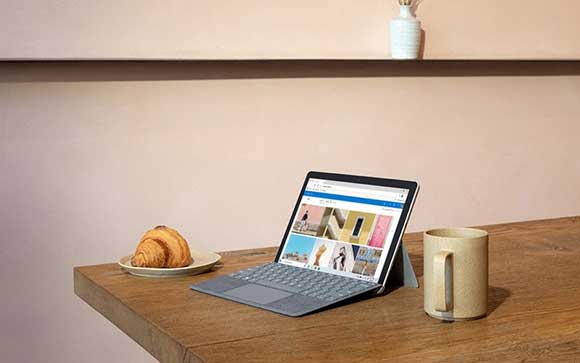 OneDrive cloud storage adds even more storage for your favourite files, available from anywhere
OneDrive works across all your devices from the cloud; have recipes, photos and anything else you need, ready to view and share from Surface Go 2 or the OneDrive mobile app.